From C.M.C. Dobbs
Never Fear - The Tarot: Temperance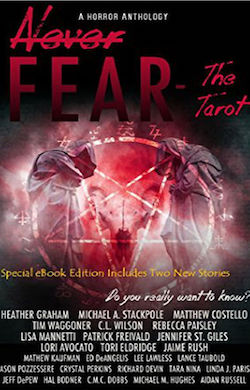 A Horror Anthology
A few months ago, I was asked to contribute a horror story for 13 Thirty Books November anthology: Never Fear – The Tarot: Do You Really Want To Know? I was delighted to contribute, but in the back of my mind knew that there was a possibility that not all of my readers would embrace the opportunity to read a horror story, hence the reason I decided to use my maiden name as a pseudonym for non- romance stories: C.M.C. Dobbs.
Bestselling Series
The Irish Westerns Boxed Set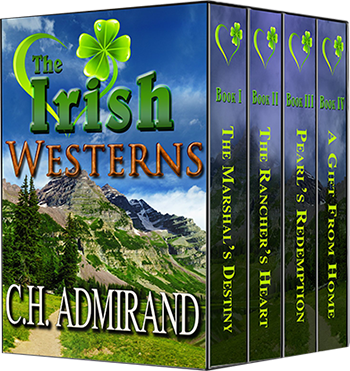 The Irish Westerns
C.H. Admirand's Bestselling Historical Irish Western Series in a boxed set. The first four books in the series. These stories are also available separately in e-book, trade paperback, large print, and the first two books have been released in audio book, with books three to five soon to be released in audio.
THE MARSHAL'S DESTINY (Bk 1)
THE RANCHER'S HEART (Bk 2)
PEARL'S REDEMPTION (Bk 3)
A GIFT FROM HOME (Bk 4)
Not in the boxed set: FOR LOVE OF FLYNN (Bk 5) Short Story