From C.M.C. Dobbs
Never Fear - The Tarot: Temperance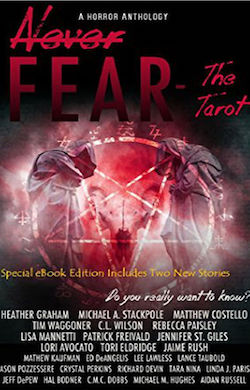 A Horror Anthology
A few months ago, I was asked to contribute a horror story for 13 Thirty Books November anthology: Never Fear – The Tarot: Do You Really Want To Know? I was delighted to contribute, but in the back of my mind knew that there was a possibility that not all of my readers would embrace the opportunity to read a horror story, hence the reason I decided to use my maiden name as a pseudonym for non- romance stories: C.M.C. Dobbs.
Also Available
Second Chance Ranch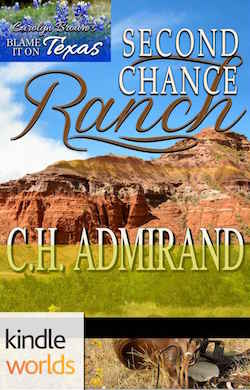 Blame It On Texas
Tom McNally was a mean son-of-a- bitch when riled. Widowmaker, the last bull he drew, tossed him at seven and a half seconds, then stomped him into the dirt. His broken ribs and sprained wrist need time and a place to heal.
Emily Griffith is looking for a new start after the death of her mother, and finds it in Claude, Texas at the Peabody Diner when her car dies right in front of their help wanted sign.