A Wedding in Apple Grove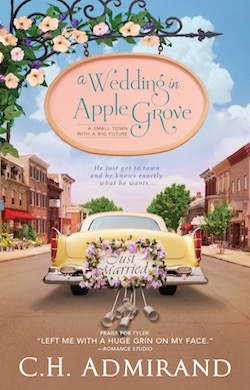 Book 1: Apple Grove Series
He's not so sure about small town life.
She can't imagine living anywhere else.
Specializing in hard work and family loyalty, tomboy Meg Mulcahy has left behind any girlhood dreams of romance. Enter newcomer Daniel Eagan, looking to bury his own broken heart and make a new start. He's surprised-and delighted-by the winsome girl with the mighty tool belt who shows up to fix his wiring.
But Dan's got a lot to learn about life in a small town, and when Meg's past collides with her future, it may take all 595 other residents of Apple Grove to keep this romance from short-circuiting.