Mo Ghrà Mo Chroì Go Deo Boxed Set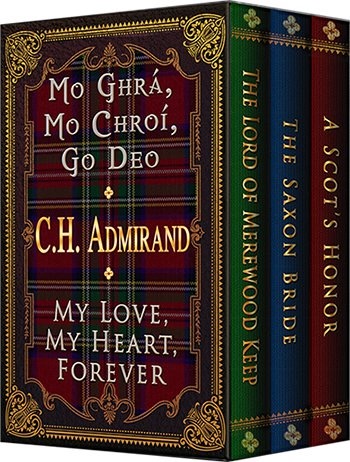 Books 1-3
C.H. Admirand has bundled this trilogy, sweeping her readers back into the past to Medieval England with her Mo Ghrá Mo Chroí Go Deo Series (translation: My love, My heart, Forever).
The Lord of Merewood Keep, Book 1
The Saxon Bride, Book 2
A Scot's Honor, Book 3
This bundled re-release has been re-edited and freshened up. For readers who have already read this Medieval series, C.H. has changed the love scenes to appeal to a broader range of readers, by giving her heroes and heroines in this trilogy their privacy during those intimate moments. Never fear, the romance is still the most important part of these stories.