I'll admit to being a homebody and panicking whenever I have to leave the comfort of our little cottage in the wilds of northern NJ, but the benefits of attending Lori Foster's #RAGT17 outweigh the panic attacks. By the time I've got the car packed, the checklists checked off, and said my goodbyes, I have second and third thoughts and then my heart starts to race, and…well you get the picture.
BUT, I'm okay once I get in the car and start driving. This year I began the journey with The Kingston Trio and the Everly Brothers, childhood favorites of mine. Dad would always play his Kingston Trio and Everly Brothers records for us…we'd sing along and dance. Dad had a beautiful voice, and I never knew he always wanted to pursue music as a career. The choice wasn't really his to make, so he became a Chemical Engineer and later a P.E. Growing up he sang whenever there was music to sing-along-to: in the living room, in the car, in church LOL. Now me…I always wanted to be the dancer with the ankle-high-zip-up-the-back-go-go-boots…but that's a story for another time. Anyway…Music kept me going and from the Everly Brothers, I played Alabama's Greatest Hits, so the driving seemed to go smoothly. 
Just had to try the fried dill pickle chips when I stopped at Sheets in Ohio…check it out!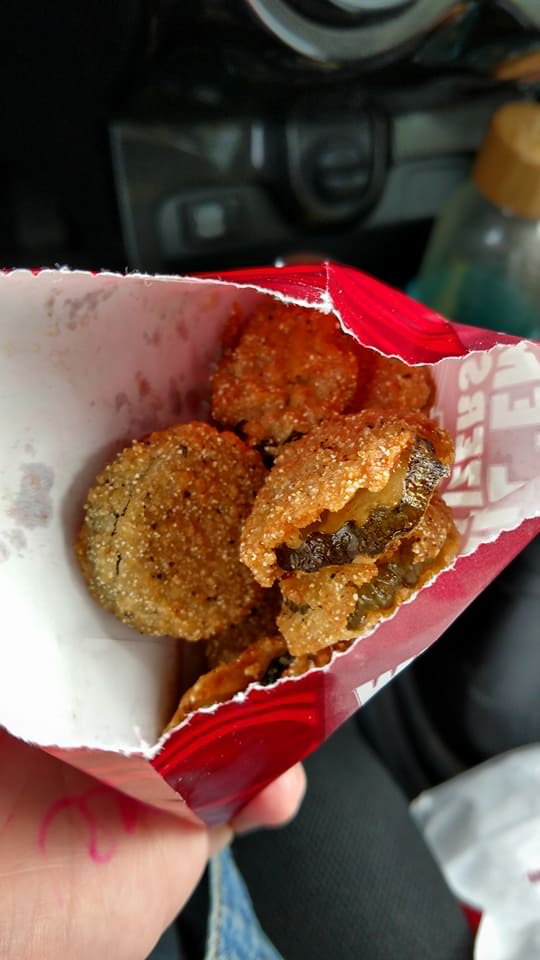 When I arrived, I had the greatest surprise of my life…our good friends Sharon and Artie Harbaugh were in the lobby…waiting for me! I'd hoped to see them when I got there but didn't expect that they'd be waiting up for me to arrive and then help me with two cart-loads full of goodies for the Readers attending the event. Good friends are priceless, and I have been blessed with Sharon and Artie's friendship. I didn't get a pic with Art and Sharon this year, but I make sure I do next year.
Kudos to the FAB Lori Foster and her team of volunteers for organizing and making sure the event runs smoothly every year. This is no small task for those of you who haven't been on the other side as I have been…running a conference is hard work! The event is well attended every year with so many familiar faces–I am terrible with names, but remember faces! I love having the opportunity to sit and chat with Reader-friends over breakfast, coffee, during panels and chats.
This pic is with my friend Teresa Kleeman

This pic is with my friend Pilar Cruz…who was so generous bringing a pair of LuLaRoe Leggings for all of the attendees. It's my first pair…digging the comfy fit and the hearts ;) Thank you Pilar! (oh and PS, yes I did buy a few more pair the other day…can't wait for Pilar's package to arrive ;)
The handsome man in the background is my friend, Art Harbaugh ;)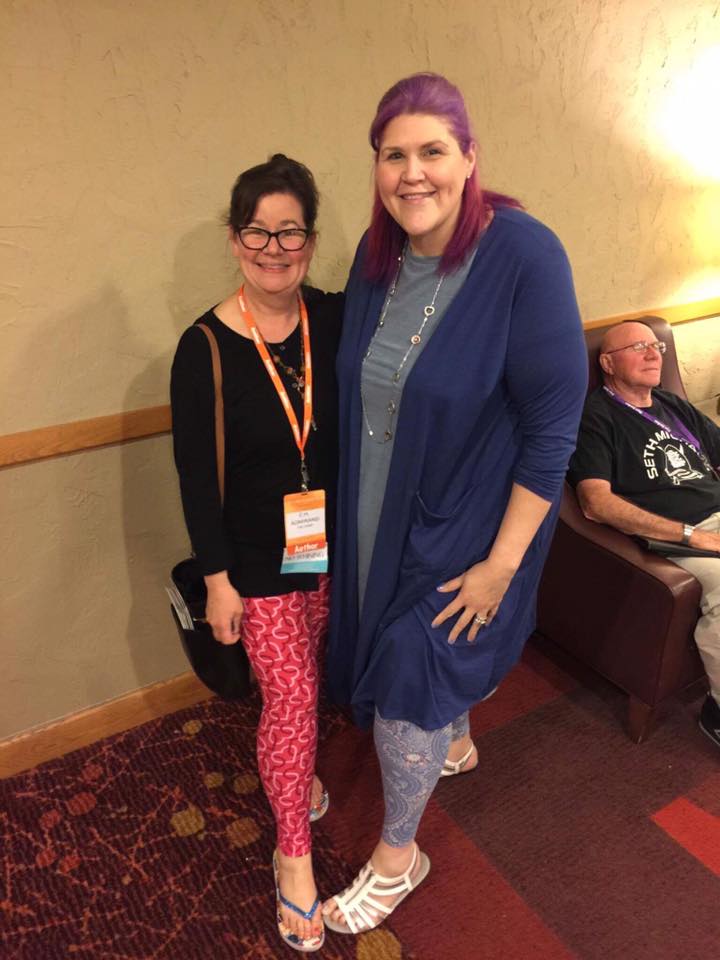 Check out my friend, Pat Sheppard and me in this pic…yep am painting her nails. She'd done a few, but not all of them, so I just had to ask why and then scooted my glasses closer to my eyes and painted the rest. And yes, I did use a paper towel so I wouldn't get any on the marble top table ;)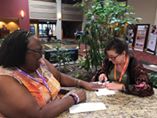 As I mentioned in my previous blog, this year along with being one of the Barnes & Noble Gift Card Sponsors, I co-sponsored the Friday Breakfast with author Victoria Danaan. We held a raffle with the proceeds going to Friends of Animals and…drum roll please, we raised $873 from the generosity of the Readers attending!
The FAB Kathy Andrico took all of the pictures at RAGT17 and sent copies to me as well as posting them on FB. Maybe next year, I can pin her down for more than a few minutes (in between her picture-taking for Lori) and catch up. ;) 
This pic is with my co-sponsor, Victoria Dannan.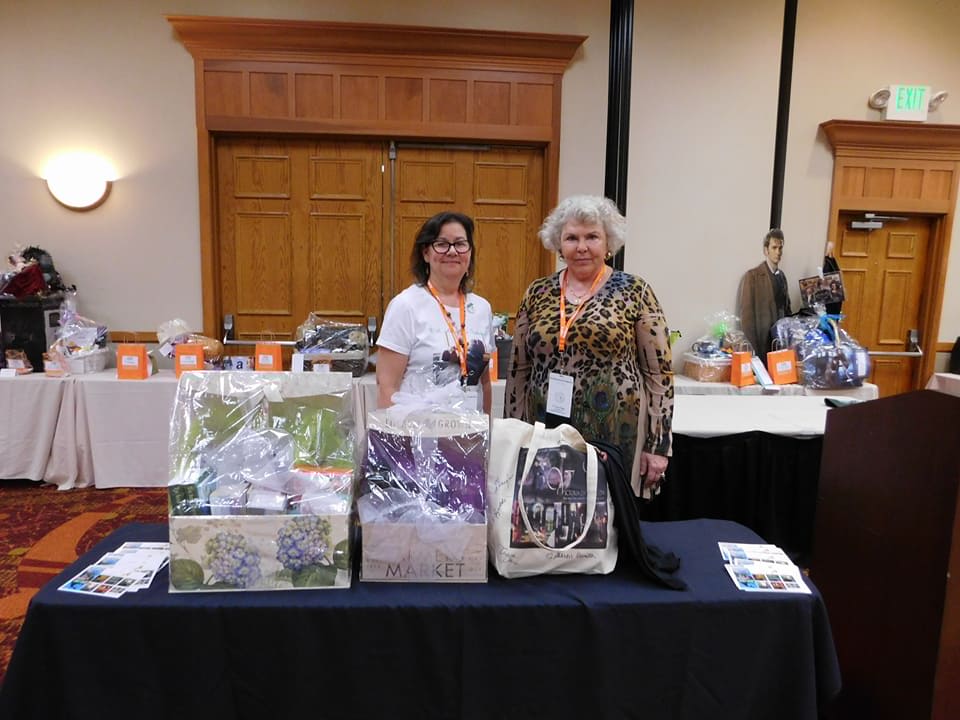 My winner is from Michigan, but I was so busy, I neglected to get her name or email address, but she did find me Saturday morning and tell me she stayed up til 2:30 am reading One Day in Apple Grove and loved it, then debated starting another book or getting a little sleep before the 7 am breakfast. I was so touched and thrilled that she enjoyed reading one of my Small Town USA: Apple Grove, Ohio books ;)
Everyone had the option of wearing something animal-themed to breakfast, we gave away an adorable stuffed elephant toy and extra raffle tickets for those that did. Check out these great pics!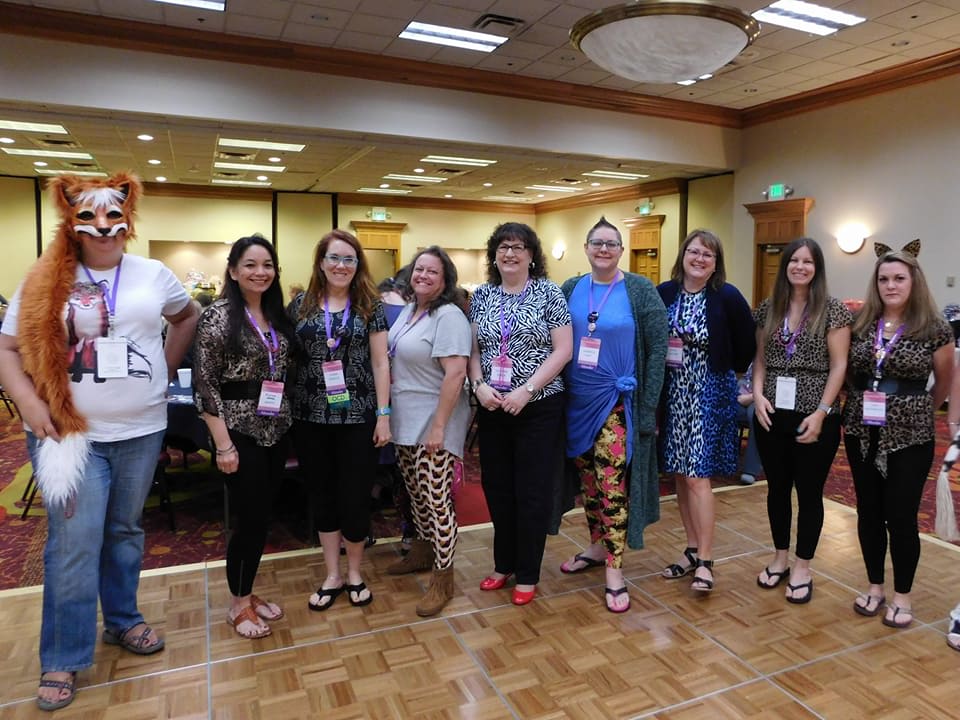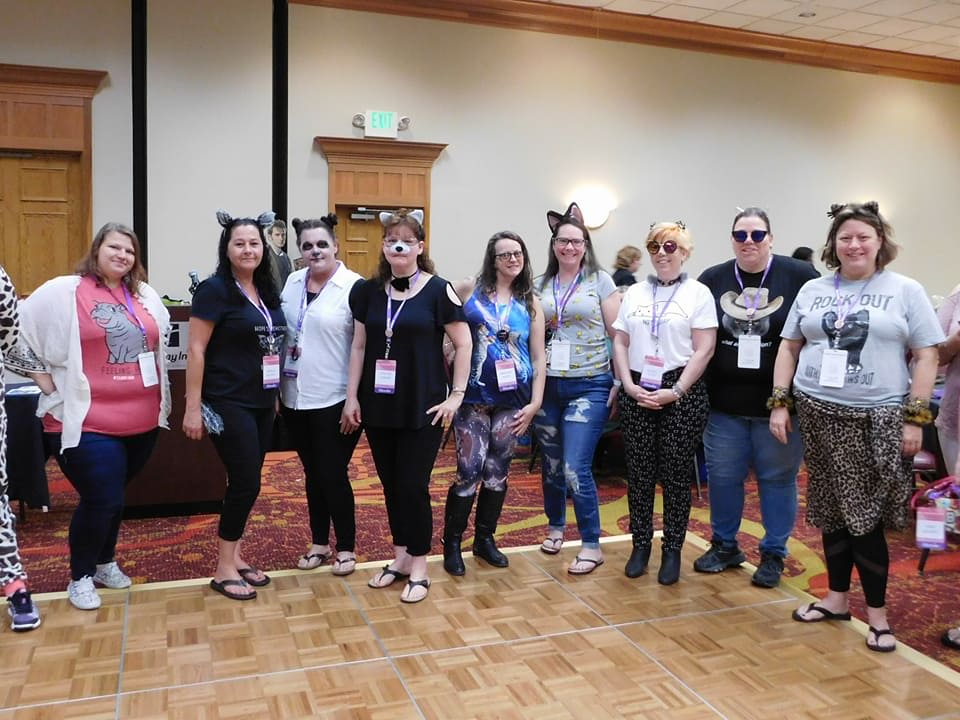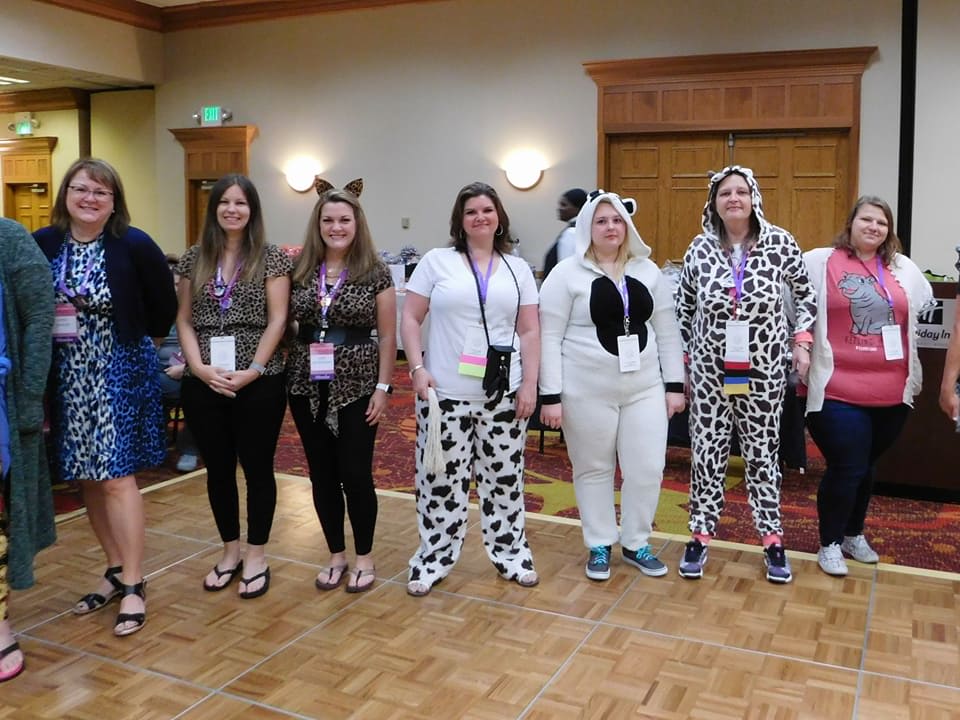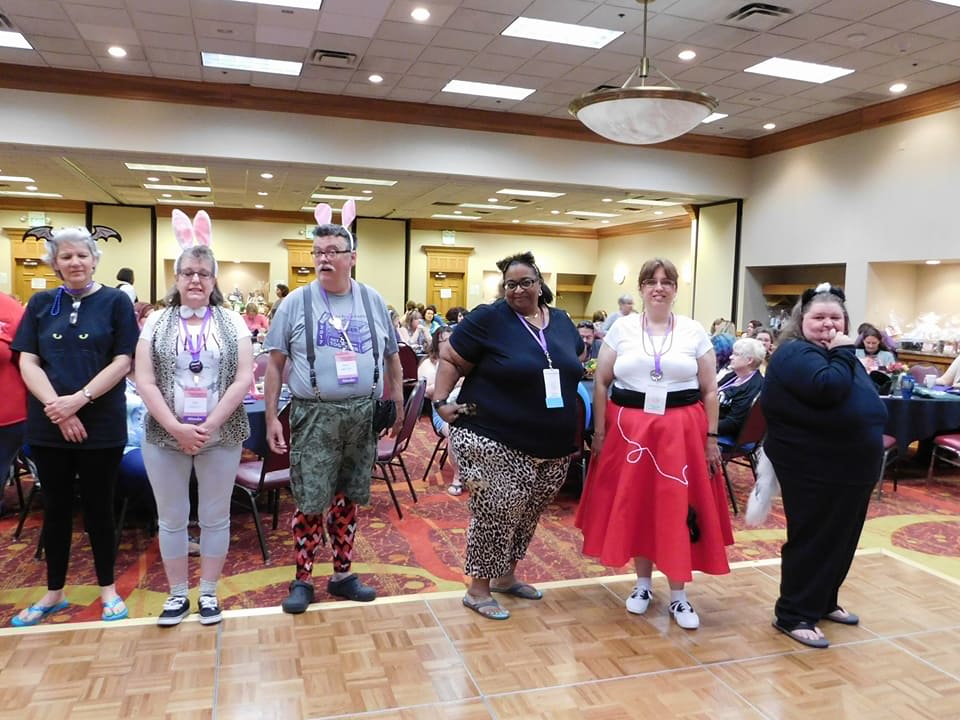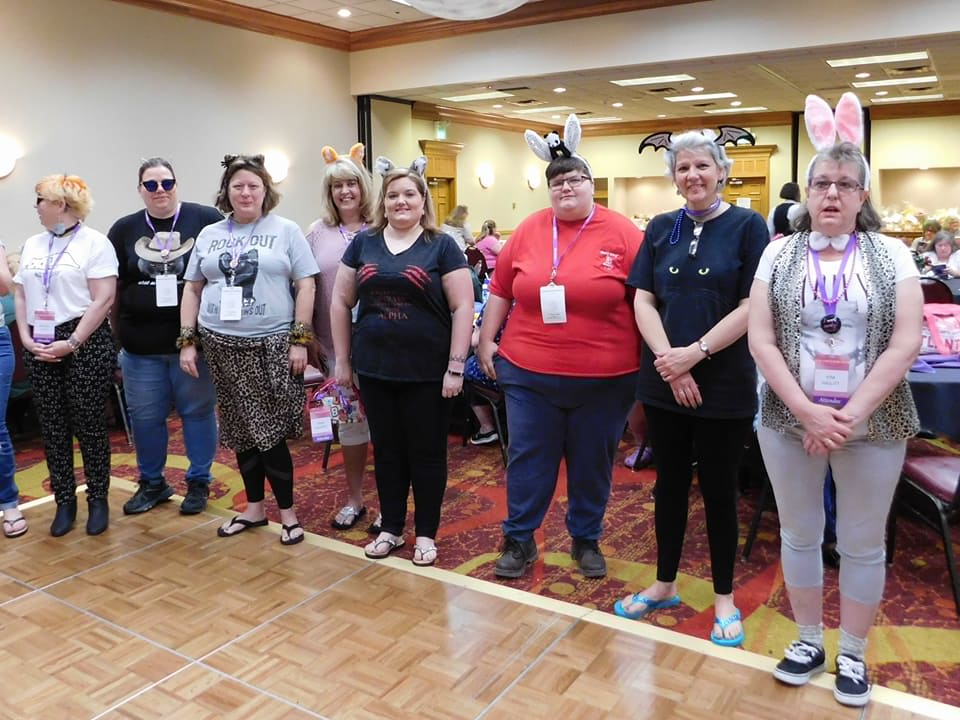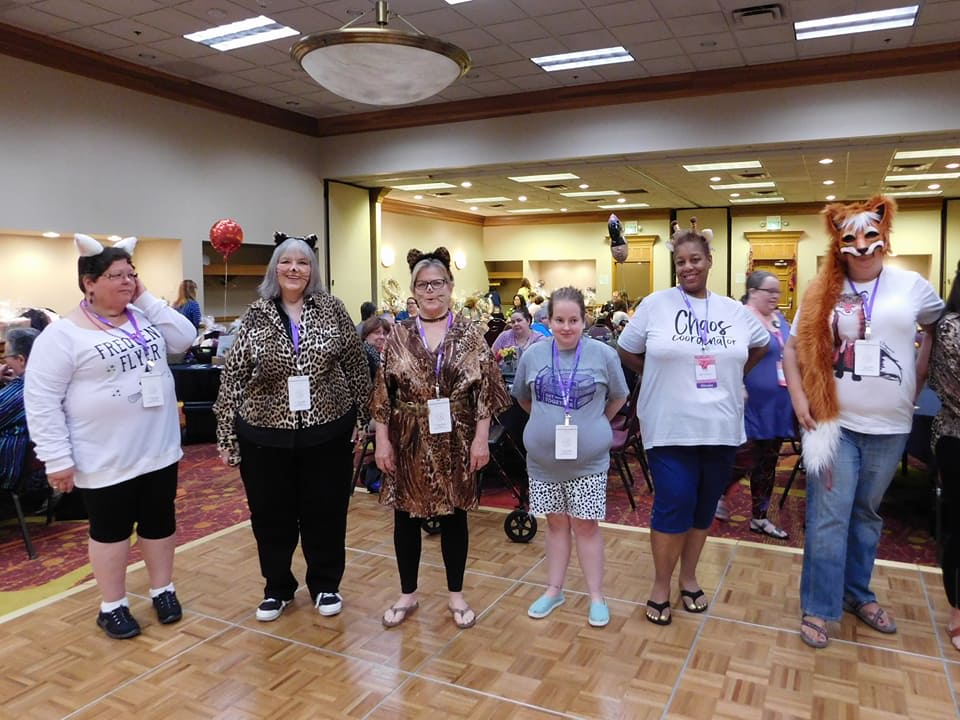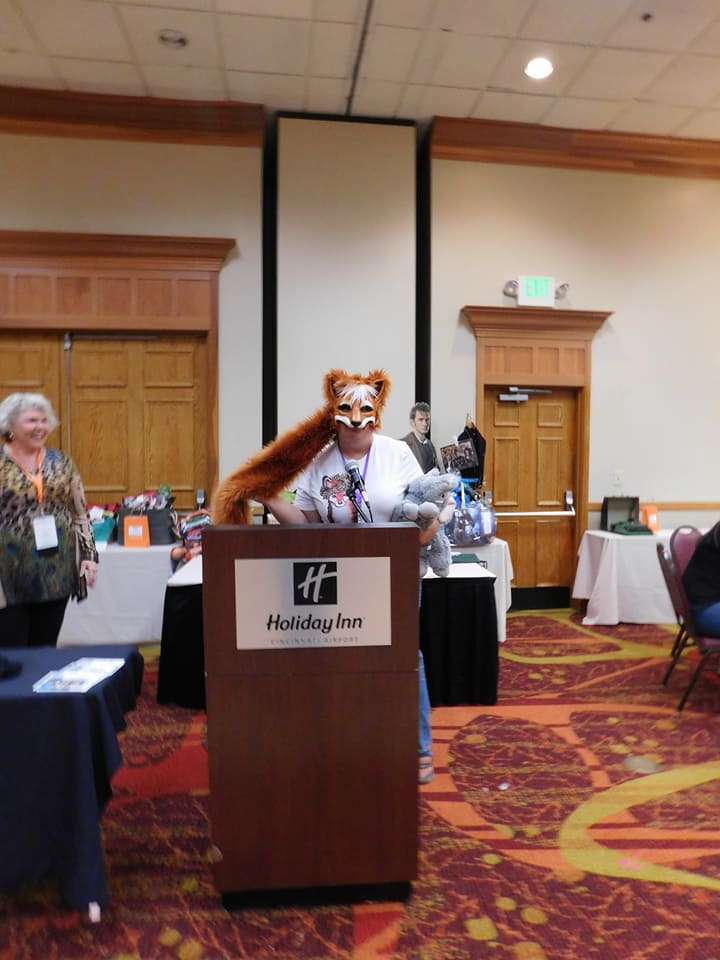 After looking at the pics, I wondered if I had a "good hair day" while I was there and realized every day I have hair IS a good day! So shame on me for being picky. Anyway…as the saying goes…and a good time was had by all. A picture's worth a thousand words, so look closely at all the smiles in the pics. Priceless ;)
Coming home I stopped at a beautiful rest stop and had to snap a pic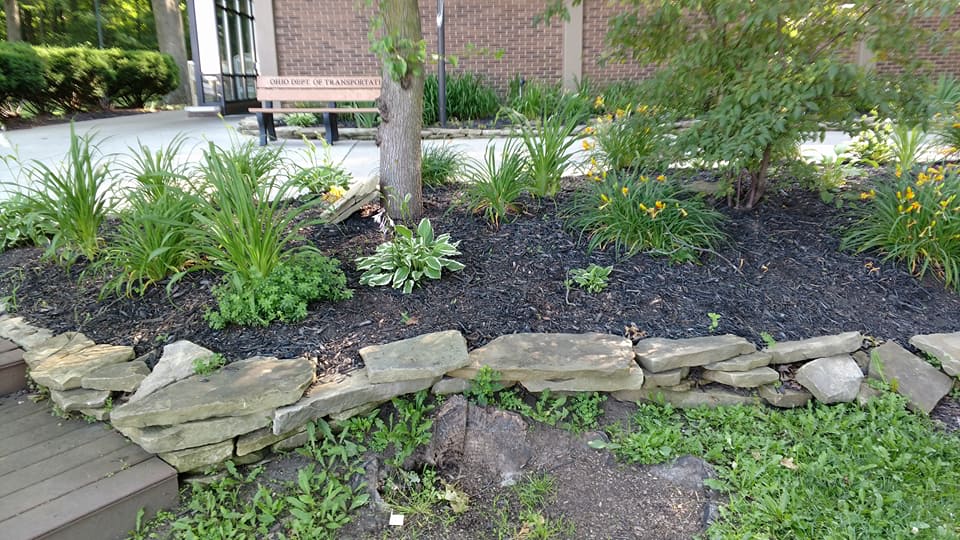 And look what pulled in as I was filling my gas tank! I've never seen an Edsel this closeup before. What a beauty of a car…all the way from Las Vegas! ;)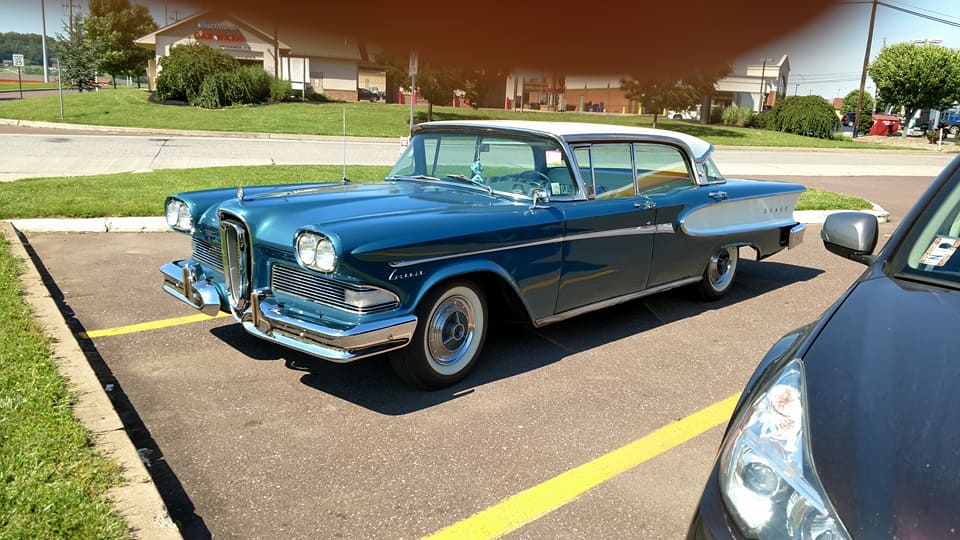 And finally the first thing I see as I pull into the driveway…Peonies! Home never looked so good ;)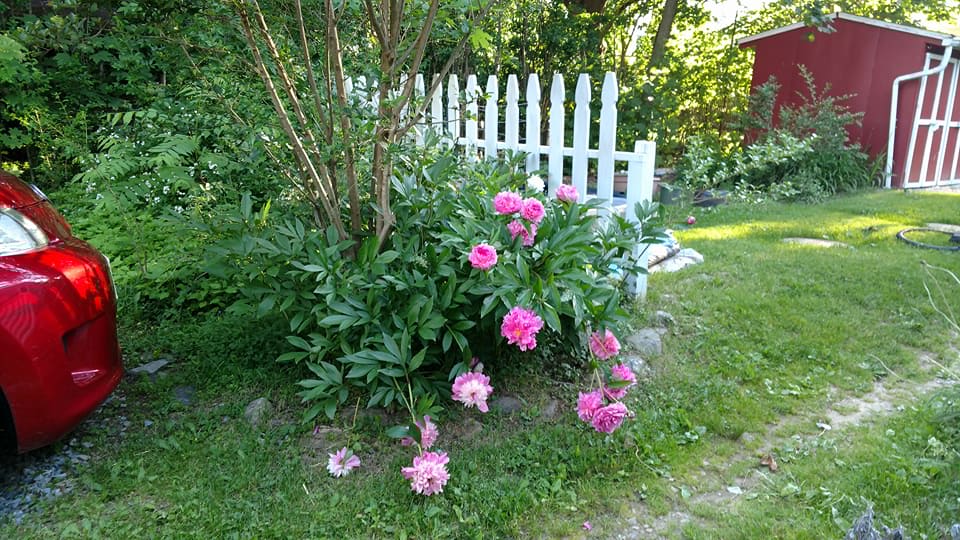 Thank you to everyone who made this event a huge success again this year. I'm signed up already to sponsor another breakfast at #RAGT18 and cannot wait to attend next year!  
Until then…Happy Reading!